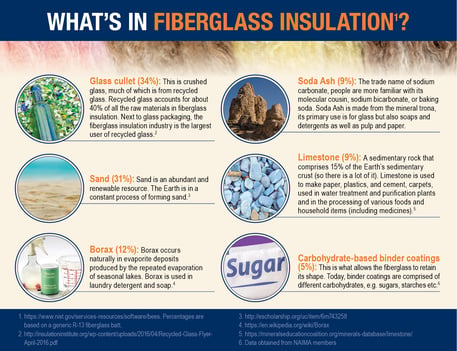 Farm to table. Sustainable sourcing. Menus with calories disclosure. Today's consumers want to know what is in the products they buy, where they come from and how they are made. New research from Label Insight, which specializes in product data, shows that the issue of transparency has a huge impact on how consumers perceive brands. The bottom line is that the more transparent a brand is the more trusted it is and the more loyal its customers are. This means the trend towards disclosure presents both challenges and opportunities. While this trend has mostly been seen in consumable and personal care products, it is beginning to impact the residential building industry too, and builders can use this to their advantage.
Consumers Want to Know Everything About the Products
According to the research, consumers want to know everything about the products they buy – including detailed information on the sources of material, how the product was made and the values that guide the production process. Brands and industries that provide this information to builders give them new marketing fodder and a way to differentiate themselves from competitors who don't share this kind of info with their customers.
If Your Brand Isn't Transparent, Consumers Will Get the Information Elsewhere
With 90% of homebuyers searching online during some point in their home buying process, it's a safe bet that some of that research includes searches on the types of products used in their home's construction, so why not make it a bit easier for them to find the information? If you're a builder who uses fiber glass insulation, this could include offering information on the component ingredients of fiber glass insulation. The graphic here shows those ingredients – and it's the kind of information that consumers are looking for. Don't make them chase it down online, maybe coming across info of questionable accuracy, take it right to them.
Millennials Lead the Charge on Transparency
Findings from the Label Insights report show that 83% of millennial moms said that product transparency would make them trust a brand more, compared with just 78 percent of all respondents. In a previous blog, we reported information on how millennials will shape the housing market and discussed their desire for transparency. What this research adds is that not only are millennials highly favorable toward brands perceived as transparent, they're also more willing to pay a higher price for transparency.
Transparency to trust to loyalty
The information you share with your customers on the products you put in their home matters to them. People know that what's in their homes impacts their comfort and their health. By being proactive in sharing product transparency information you are demonstrating that you get it. A customer who trusts you is likely to be easier to deal with during the construction process and more likely to recommend your services. Two things every builder wants. This trend is only going to grow, so the question is, will you use it to your advantage or not?