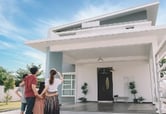 The U.S. Environmental Protection Agency recently finalized the requirements for the latest version of its long-running ENERGY STAR Single Family New Home program. The National Version 3.2 puts the thermal envelope requirements of the 2021 International Energy Conservation code front and center. The new version now stipulates mandatory envelope requirements of the 2021 IECC. It ensures a minimum of 10 percent savings over the current requirements of the 2012 IECC and a 20 percent improvement or more in states where older versions of the code are enforced. The new program changes will take effect beginning January 1, 2025. However, when version 3.2 is released this fall, it will be useable with a thermal envelope 5 percent worse than the 2021 IECC (105% UA of 2021 IECC).
A Thermal Envelope Win
The previous version of ENERGY STAR Single Family New Homes Requirements, Versions 3 and 3.1, required that new homes be at least 10 percent more efficient than homes built to code but achieve a 20 percent improvement on average.[1] These previous program requirements included the thermal envelope requirements of the 2009 and 2012 IECC in their reference design. However, when cross-referenced with program inspection checklists, the program only required the thermal envelope to achieve 2009 thermal envelope values. It also permitted homes to go below the 2009 IECC insulation levels if improved air sealing was achieved. The new version sets mandatory minimum thermal envelope requirements at the levels contained in the 2021 IECC when fully implemented. Version 3.2 will become active for states that have adopted the 2021 IECC or equivalent, delivering savings of at least 10 percent or 20 percent or more efficient in states where older codes are in place. Currently, 15 states are in the process of adopting the 2021 IECC.
Other Program Changes
In addition to the new thermal envelope requirements, ENERGY STAR has finalized their new certification program ENERGY STAR NextGen Certified Homes and apartments. This program has ENERGY STAR Version 3.2 as a base requirement but is an additional optional level of recognition for homes that go above and beyond the ENERGY STAR requirements. These homes must also include a multi-speed ENERGY STAR certified heat pump, an ENERGY STAR certified connected heat pump water heater, an induction cooktop, and an electric oven. The home must also be wired and ready for an ENERGY STAR certified EV charger.
Why It Matters
EPA has signaled that the thermal envelope requirements of the 2021 IECC are a critical component of high-performance, energy-efficient homes moving forward. This is a significant development for the ENERGY STAR program, which has allowed high-efficiency heating and cooling equipment to be traded off for thermal envelope insulation and air sealing levels which can deliver performance over the life of the building and don't require replacement like all other energy efficiency measures.
According to NAIMA analysis of RESNET data last year, homes certified under the previous version of ENERGY STAR typically included insulation levels comparable to code-built homes. Therefore, the program did not encourage the most efficient thermal envelope requirements, even as model codes had made significant thermal envelope improvements over the past several code cycles. This new "NextGen ENERGY STAR" program requires thermal performance that keeps pace with modern energy codes, which will result in homes built with exceptional thermal envelope performance. This aligns with the program's stated goal: the construction of homes that meet the climate change needs of tomorrow, today.
To view a complete checklist of ENERGY STAR 3.2 program requirements, click here.
[1] "About the energy STAR Residential new construction program. (n.d.). Retrieved from https://www.energystar.gov/partner_resources/residential_new/about