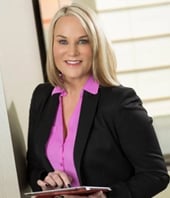 Author and Marketing Expert Kelly McDonald of McDonald Marketing recently offered sage advice to insulation contracting company owners attending the 2021 Insulation Contractors Association of America (ICAA) conference in San Antonio last month: You must get smarter about recruiting and retaining employees. McDonald laid out proven strategies to hire and retain workers and called out five big mistakes that companies make that derail their recruiting efforts.
Fatal Five: What to Avoid
McDonald said these common errors are hampering employers' recruitment efforts, including:
Not Having a Recruiting Plan – So many potential workers don't know anything about trades positions like insulation contractor. "How are you going to reach those people and tell them you're hiring and what benefits you offer?" she told attendees. Job fairs, professional and community organizations, houses of worship, professional organizations, and non-profit organizations are a great way to get the word out that you're hiring.
You Haven't Reviewed or Revised Your Job Descriptions in Ages – "Talk to team members and ask them how they describe their work," McDonald added. "You might be surprised what attributes they consider essential in the job and how differently they describe the work." McDonald advised that companies avoid using language that can subtly deter potential candidates, such as "must be clean-shaven, must have own car and three to five years' experience." Instead, be specific and gender agnostic, using alternative phrases such as "neat and tidy appearance, must have reliable transportation and minimum of three years experience."
You're Catching When You Should be Pitching – "Talk to everyone all the time about job openings and be upfront about what you need," McDonald told attendees. "Also tout your community work and use straight talk, so if you know that diversity is a challenge, admit it and explain what your company's doing to change that."
You Haven't Worked on Building Your Bench – McDonald advised employers to partner with high schools, community colleges, and even parents to help attract new workers to good-paying jobs that don't require a college degree. "Parents today are terrified that their kids will never find good jobs," she said. "They are also hugely influential in their children's decisions – so you need to tell the parents as much as the kids." She also advised companies to hire two candidates within the same demographic at once. "If you hire one young guy and everyone around him is older, who are they going to buddy with?" Employees feel more engaged when they have peers they can relate to.
You're Doing Exit Interviews Instead of Stay Interviews – "Don't just talk to people when they've decided to leave, talk to them when they are still there about what makes them stay." During the stay interviews, ask employees questions about what makes your company a good place to work, and what needs to improve to increase employee retention. "Stay interviews show your employers that you care about their thoughts and their feelings regarding work.
Embracing Diversity and Recruiting Smarter
McDonald cited U.S. Census data showing that the U.S. is becoming more racially and ethnically diverse, so employers need to embrace the trend. "Identify gaps in your personnel and look for ways to recruit women, LGBTQ populations, and people of color. If your teams don't reflect the communities that you serve, then you need to change that."
By developing more effective recruiting and retention strategies, companies can create and attract more high-quality candidates that will become workers who are happier and stay longer. Training and certification, like NAIMA's Grade I Installer online training and certification, can help with that effort.
"Training and certification shouts, 'I'm a professional,' so companies can't ignore that in the effort to get and keep good workers."