5 Reasons to Build with Mineral Wool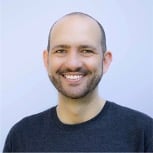 Chris Laumer-Giddens is an architect and custom builder. He's an HVAC designer and building enclosure specialist whose current design-build project is a 2,800 square-foot, three-bedroom, two-and-a-half-bath home in Marietta, GA. Given the many hats Chris wears, it's remarkable that he still finds time to educate others about high-performance, energy-efficient building practices, but he does.
Through insightful content posted on social media channels, Chris is educating builders, designers, and architects, and he's doing it using the preferred platform for the digital age: video. His openness, dedication, and interest in specifying the best building products are noteworthy. Chris chooses to use mineral wool insulation in his construction projects. Though mineral wool insulation is increasingly popular among builders, it is still relatively uncommon in residential construction, so Insulation Institute reached out to Chris about why mineral wool is an excellent choice for home building.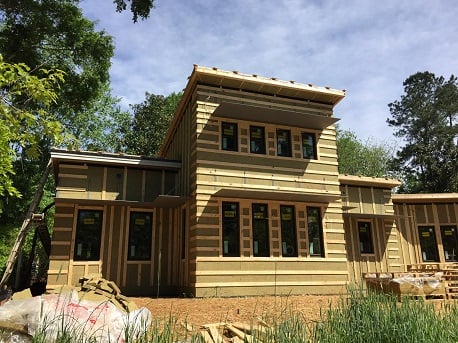 5 Top Features of Mineral Wool
In a recent video posted his company's YouTube channel, Chris cites five key reasons for using mineral wool as exterior continuous insulation in homes that he designs and builds:
Fire Resistance– Mineral wool insulation is non-combustible. It's made from a combination of slag and basalt or limestone and will not catch fire. This property makes it great for residential building because it won't contribute to flame spread and can be used as active fire blocking.
Drying Ability – Water repellent, mineral wool insulation allows water to wick away from the product if it gets wet. The building scientist in Chris noted that water is a leading cause of building failures, so controlling water movement in buildings is critical. Mineral wool is an excellent choice for this reason.
No Expansion/Contraction - There's minimal expansion and contraction, so as temperatures increase and decrease, the insulation is stable. Where there are seams in the insulation, moisture, air, and insect intrusion is minimized
UV Resistance – With insulation on the outside of the structure and open joint cladding systems on your rain screen, UV light can penetrate through the cladding. Having insulation that can resist UV light is very beneficial, during, and after construction
Bugs Don't Like It – Insects don't eat mineral wool insulation. They don't burrow through it. "We used insect screens and tight joints, but don't use caulk. Without the need for sealant, we are still able to keep bugs out," Chris said.
Ultra-High-Performance Building
Every project that Chris has completed has been above building energy code requirements, and most have been high-performance or ultra-high performance. Chris's latest build project is an ultra-high-performance home that exceeds all green building certification programs, including Passive Haus. He's chosen to have the home certified EarthCraft Platinum because the certification is used throughout the region and also as a means to help educate the community.
"The construction industry and its clients, especially in the Southeast, are more familiar with green building certification programs, like EarthCraft, than they are with high performance. By showing how the home exceeds the most comprehensive and stringent level of the program and explaining what it means for the homeowner and tradespeople, we can help people understand the benefits of designing and building a more durable home."
Speaking of education, you'll find a full collection of informative and educational videos on his LG Squared YouTube Channel.
The Right Products at Any Price Point
"My wife Jodi, an architect and designer, and I have more than 50 years' combined experience in home building and renovation, having spent our early years in Florida," Chris said. "I joined LG Squared company in 2012, and we have designed or built approximately 100 homes with LG Squared in Florida, Georgia, Alabama, and North Carolina with budgets ranging from $150,000 for a tiny home up to $5 million for an off-grid homestead in North Carolina."
"Regardless of whether the building project has a limited or substantial budget, mineral wool insulation is the product I choose for the thermal layer. Its ability to provide thermal control and address all other considerations building professionals and homeowners have when choosing a type of insulation is a huge plus."
Growing Residential Use
Chris predicts that mineral wool insulation will become more prevalent in residential construction. "I believe it will, and it already has, thanks to manufacturers' efforts to educate builders, architects, and others on how to use and specify it, and the proven track record it is building. Durability, through fire resistance and water control, and comfort, through thermal and vapor control, are becoming more important to the industry and homeowners. It makes sense to use a product that addresses both while using robust natural materials."
To learn more about the environmental considerations of mineral wool insulation, visit our website.