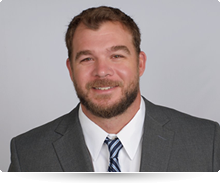 During last month's Insulation Contractors Association of America Convention, Burgess Construction Consultants reported the results of a recent survey it conducted with more than 100 of the nation's top production builders. The company sought to identify ways that builders, HERS raters and insulation contractors could work more collaboratively to achieve superior home energy performance.
As part of the survey, Burgess asked builders what their biggest challenges were in working with insulation contractors. The top response was incorrect materials used (27 percent) followed very closely by improper installation (22 percent).
Ensuring that the proper insulation materials are used is as simple as having the builder's quality leader verify on site that the products ordered are on hand and will be installed as specified by the manufacturer's instructions, which are the basis for Grade I installation specifications. While proper installation of materials is critical, often times, poor installation can result.
Improper installation, as we've written about in a previous blog post, can dramatically affect the energy performance and comfort of a home. Burgess Construction Consultants' Craig Brooks and Chris Urbanus (pictured) identified the areas within the home that he most commonly sees with improper insulation installation and offered guidance on what contractors must do to help builders deliver high performance homes. Here are the top 5 areas where insulation flaws can compromise energy performance.
Improper sealing around windows, doors and rough openings – Air leakage through penetrations around windows, doors and rough openings can create comfort and moisture problems and contribute to higher energy bills. Properly air sealing these areas can be cost effective and a significant part of meeting new code requirements for air tight homes. "Contractors should be careful to seal all penetrations, but unfortunately these areas were where we see problems most often," Brooks said. A good quality assurance person, whether it's the superintendent or construction manager, should be inspecting for proper air sealing around these areas.
Plate penetrations and chases not sealed – When it comes to air sealing, not all areas within a home contribute equally to air leakage. For example, the top plate to attic drywall is the area with the greatest potential to reduce ACH50 scores. Air sealing plates and chases will significantly reduce leakage within the home and help contribute to better energy performance and comfort.
Improperly installed air barriers around double walls, tubs/showers – Because tubs and shower inserts are sometimes installed before the insulation goes in, missing or improperly installed air barriers are fairly common. Continuous insulation and an air barrier can prevent moisture and air leakage issues in this area, but only if installed properly.
Drywall not sealed to top plates – Improper or lack of air sealing of the drywall to top plates at all attic/wall interfaces allows air for air leakage. Contractors should install the caulk, sealant or gasket to the face of the top plate then install the drywall. Also, ensure the sealant or gasket remains intact during the drywall installation. It's important to note that specific compliance to meet either national code requirements or specific energy targets, such as DOE's Zero Energy Ready Home or Energy Star, should be followed as prescribed by the program.
Misalignment of insulation – Insulation misalignment happens when the insulation is not in significant contact with the air barrier or material that is in contact with the air barrier — e.g. when housewrap is installed on the exterior sheathing (OSB or plywood) the insulation should be in contact with the sheathing. Another way to define this is if the thermal boundary is not 100 percent aligned with the air barrier. An air barrier and insulation must be in substantial contact, if they're not, insulation is misaligned.
By raising awareness of the areas that contractors are most likely to improperly install insulation, builders can have their quality guarantor, whether that's the HERS rater or building super, review and correct any deficiencies early before the job is completed.
Insulation Institute offers a wealth of guidance on proper installation to contractors and others who visit our site, including this Critical Details and Tech Tips, with step-by-step guidance and pictures of proper insulation installation techniques for specific areas within a home.