A collection of national, state and regional organizations are driving building energy efficiency through advocacy, research, policy analysis and action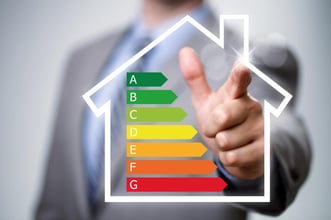 There's no shortage of information on the economic, energy security and environmental benefits of energy efficiency and new statistics emerge every week. But, while information on the myriad advantages of energy efficiency is abundant and accessible, lesser known are the organizations that are quietly taking a leading role in advancing building and home energy efficiency. This week, we highlight just four of the many organizations driving building energy efficiency at the national, state and regional level:
American Council for an Energy Efficiency Economy
The American Council for an Energy Efficient Economy (ACEEE) advances policies, programs, technologies, investments and behaviors that promote energy efficiency. While the organization has a host of policy priorities, its residential efforts include activities to advance strong building codes and advocate for programs aimed at improving the energy efficiency of existing housing stock. "Building envelope improvements are critical to better energy performance in new and existing homes. Strengthening energy codes is an important focus for our work to improve the energy efficiency of new homes," said Jennifer Amman, building program director for ACEEE.
National Association of State Energy Officials
National Association of State Energy Officials (NASEO) is a non-profit organization of government-designated energy officials from each of the 56 U.S. states and territories. It advances practical policies that benefit energy development and efficiency and maintains a committee that focuses on energy use in residential, commercial and public sector buildings. The organization is actively engaged in advocating for building energy codes that will expand domestic energy efficiency. "NASEO also engages state energy officials as well as private sector affiliates to help states improve, expand and establish new financing initiatives for energy related activities – including programs such as Property Assessed Clean Energy or PACE," said NASEO Executive Director David Terry.
Southwest Energy Efficiency Project
Southwest Energy Efficiency Project (SWEEP) The Southwest Energy Efficiency Project (SWEEP) is a public interest organization promoting greater energy efficiency in Arizona, Colorado, Nevada, New Mexico, Utah, and Wyoming. Focusing on residential building energy codes in the Southwest was critical in a region that once lagged in this area, but now includes many localities on the leading edge of home energy efficiency achieved through building code and energy code advancement (such as Denver). Jim Meyers, director of Building Energy Efficiency Programs for SWEEP said, "SWEEP's priority is advocating for residential and commercial building codes in the Southwest that not only meet, but exceed code requirements in recognition of the tremendous potential for energy savings."
Energy Efficiency West Virginia
Energy Efficient West Virginia (EEWV) is a coalition of state residents, businesses and organizations dedicated to promoting energy efficiency among residential, commercial and industrial customers in the Mountain State. EEWV works to improve energy efficiency policies at the utility, state and local level. Executive Director, Xavier Walter sees building code adoption and implementation as critical to improving the state's dismal ranking among the most energy-efficient states (44 of the 50 U.S. states, according to ACEEE's state energy efficiency scorecard, a national grading system for states with the strongest energy efficiency policies.) Walter is currently spearheading EEWV's major market program to grow home performance in the state and increase building code energy compliance, which he estimates to be approximately 15 percent. "Much of our focus recently has been working with contractors, HERS raters and others to educate them about the retrofit opportunities within the state and the broad advantages that increasing weatherization activities, such as boosting insulation, can provide to consumers and businesses in terms of energy and cost savings," said Walter. "There's also an economic opportunity for qualified contractors to train and hire talented workers – the added benefit of job creation is a major bonus for the state."
In the coming months, Insulation Institute will highlight other organizations that work to promote energy efficiency in residential and commercial buildings.