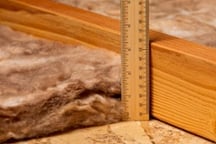 It's no secret that well-trained insulation installers are more likely to deliver high-quality work leading to builder and homeowner satisfaction. And though the job of insulation installer seems pretty straightforward, if you ask anyone who has been in the business of evaluating insulation installation jobs, they'll tell you that top-quality jobs are not always commonplace. That is why training is so important for insulation contractors – even those who have had experience as installers.
Training provides insulation installers with the technical knowledge and skills necessary for effective insulation installation. Further, it can bolster the installers expertise on energy efficiency, safety, and a host of other related topics, thus it is always a good idea.
With time and frankly financial costs a primary consideration for most insulation contractors, optimizing each is necessary. Here's a list of training options that can provide insulation installers with great training on the cheap (or even free!). Some even come with certificates of completion.
Training Programs for Installers
Fiberglass Insulation Installation Certification – NAIMA offers a free online training for insulation contractors on achieving Grade I installation. The training takes 20 minutes to complete, and a certificate of completion is issued at the end.
Weatherization Assistance Program Training – The U.S. Department of Energy (DOE) provides free training for contractors involved in weatherization projects. This training focuses on improving energy efficiency in homes.
ENERGY STAR Training – The U.S. Environmental Protection Agency's (EPA) ENERGY STAR program offers free online training for energy efficiency topics including proper insulation installation.
Occupational Safety and Health Administration (OSHA) Construction Safety Certificate – OHSA offers a 10-hour online training course on construction safety. The training is not specific to insulation, but it covers important safety topics relevant to contractors.
Coursera – Coursera is one of the leading platforms in online learning and offers many free courses on construction topics – from construction scheduling to cost estimation. Not all of the courses are free, but if you don't need certification, many are available for free.
By providing installers the time and opportunity to gain new information and enhance their knowledge base, insulation contracting companies can significantly increase customer satisfaction and deliver a benefit to installers at the same time.