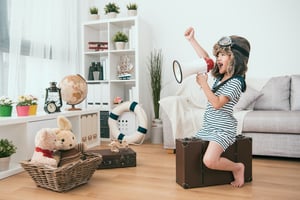 Noise levels are one of the top concerns for home shoppers today, according to Realtor.com. While insulation is one of the best ways to reduce unwanted noise in new homes, building codes mostly require that exterior walls be insulated, and it's not customary for the interior walls of homes to be insulated. Yet, there are compelling advantages for doing so, as anyone who has ever occupied a room next to a bathroom can tell you. With homeowners spending more time indoors, the need for noise mitigation strategies like interior wall insulation is more evident than ever before. Here are two reasons to insulate interior walls.
Absorbing Sound
Interior wall insulation helps absorb sound within walls or ceiling cavities. Think about the home office, the bathroom, the gaming room, or home theater. Adding insulation behind the drywall in a typical interior wall can increase sound control. In most homes, typical walls between rooms are only marginally effective at blocking noise. By far, the easiest and most economical method for controlling noise is to install cavity wall insulation. Acoustic batts, designed to minimize noise, are great for this use.
Protecting Health
Noise has been shown to contribute to depression and anxiety, cause sleep disturbances, and even contribute to hypertension and other diseases.[1] Adding insulation to interior walls to help blunt noise will lead to a quieter, more peaceful indoor environment and help protect homeowner health.
An Inexpensive Upgrade
While it's uncommon for most interior walls to be insulated, it's a relatively low-cost, high benefit job using batt or blown-in fiberglass or mineral wool insulation. With most people spending extra time indoors, there couldn't be a better time to offer this beneficial option.