New research conducted by Home Innovation Research Labs finds that aged fiberglass batt insulation maintains an average of 95.5 percent of the labeled R-value after an average of 40 years of service.
Funded by NAIMA, the study examined eight batt samples ranging in age from 31 to 51 years old. The batt insulation samples selected for the research included manufacturer labels with stated R-values ranging from R-7 to R-13. Test showed the measured R-values for the products spanned from a high of 109 percent of labeled R-value to a low of 75 percent (see chart below).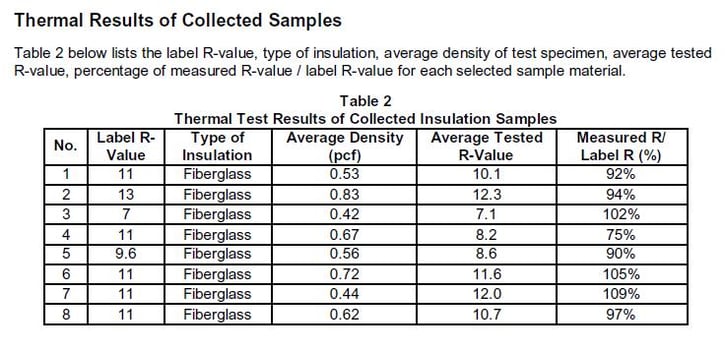 This research is likely among the first studies published that examine the actual, real-world long-term thermal performance of insulation products installed more than 30 years ago.
"In our market research with residential builders, insulation that performs as installed for the 'lifetime of the installation,' is the second-most important criteria when making insulation decisions, behind only the thermal performance of the insulation," said NAIMA VP Technical Services Charles Cottrell.
"Builders want products they can trust to withstand the test of time, because they know it's what their customers expect. This third-party study reveals that fiberglass insulation actually delivers on the promise of lifetime performance that other insulation products claim," he added. "Builders interested in lifetime performance of products ought to challenge their suppliers for real-world data demonstrating the products really perform as claimed."