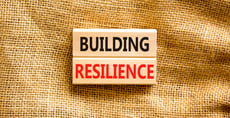 NAIMA has just released a new course that is available through Hanley Wood University (owned by Zonda). The course, "Resilient Design: Fire Safety, Mineral Wool, and Sustainability," discusses the construction industry's vulnerability to natural and manmade hazards that can result in everything from reducing the lifespan of infrastructure, to loss of life and property. Architects, engineers, and construction industry professionals can mitigate these vulnerabilities by having a fuller understanding of resilience as well as the building materials and construction and operational techniques that lead to stronger, more durable buildings.
This course examines resilience in the built environment when mineral wool is used and assesses continuous insulation, particularly mineral wool when used in resilient design. It also reviews ASTM resilience testing standards. The course will help learners evaluate resilience in the current code and beyond and understand how to enhance structure systems by using mineral wool insulation.
Access the course here.