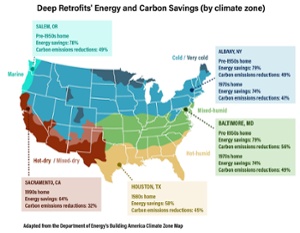 New research released this week from the American Council for an Energy-Efficient Economy (ACEEE) shows that deep home energy retrofits could halve homes' energy use and emissions.
Deep energy retrofits can include small, relatively inexpensive projects like switching to LED light bulbs or buying insulated shades to costlier efforts such as replacing furnaces or windows or adding wall or floor insulation. In addition, shifting to electric heating and cooling via heat pumps is recommended for longer-term carbon reductions. These retrofits can also improve indoor air quality, modulate indoor temperatures, and reduce noise.
Simple Steps, Big Bang
"Simple steps deliver great bang for the buck, but if we're serious about climate action, we need to do a lot more and make deep retrofits affordable and accessible to millions of homes," said Jennifer Amann, lead author of the report. "The government needs to help scale these retrofits by subsidizing them, training contractors, and encouraging electrification."
The report offers as a guide three retrofit packages for various home types based on the most popular options for homes built before 2000. The study breaks these packages into three stages to better manage costs, ranging from $42,600 to $56,750, more than most American homeowners can afford. By tackling the work in stages, big improvements can be achieved in carbon emissions and energy use over time. However, according to report co-author Dr. Rohani Srivastava, there is no one-size-fits-all solution.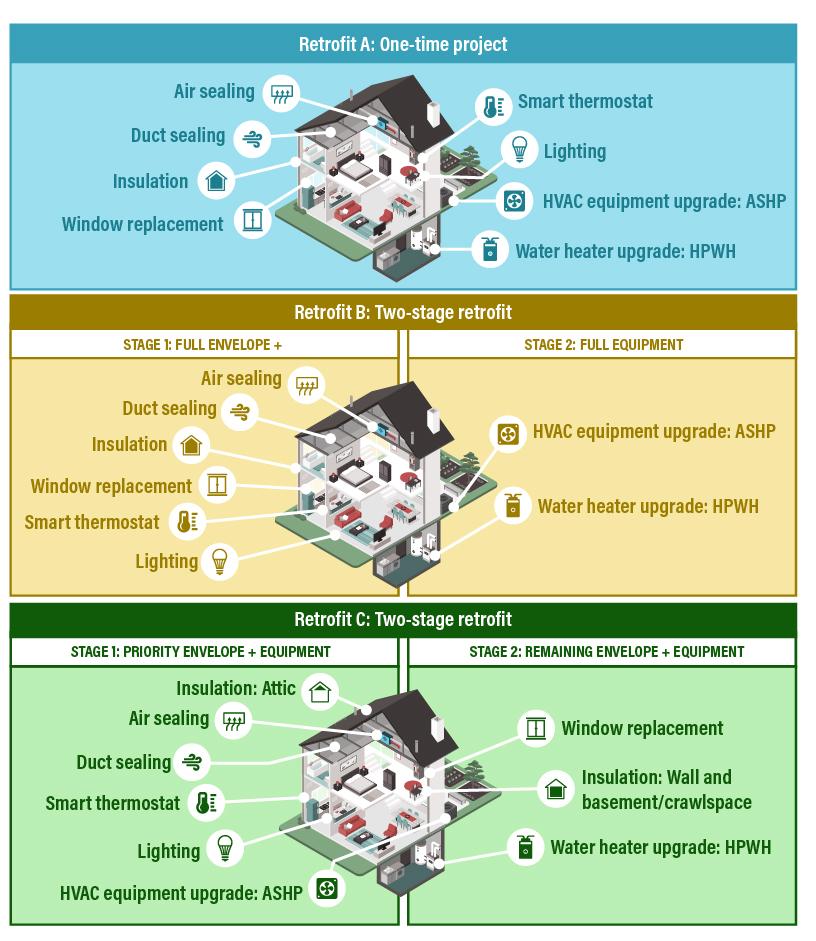 "A home's age and region matter. An old home in cold Chicago may need a different and more extensive mix of upgrades than a newer home in temperate Seattle."
The report includes a detailed analysis of the various U.S. climate zones and offers items that could be upgraded. It considers technical challenges to those upgrades and provides insights into designing retrofit packages that would work as part of a staged approach, which could help encourage homeowner action. The report also offers a financial analysis of conducting the retrofits.
Why It Matters
Most experts agree that the U.S. needs to scale deep retrofits to meet global climate goals rapidly. For example, a report from the International Energy Agency this year found that the retrofit rate of 2.5% each year could help America reach the goal of net-zero emissions by 2050.
The report also notes that technical challenges, including a lack of standardized insulation packages that reduce time and error, and a limited range of heat pump options that deliver high efficiency at lower costs, are barriers to adoption.