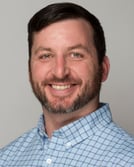 Building professionals across the country acknowledge one of the central challenges facing construction today is recruiting talented tradespeople. Ryan Miller, Founder and Executive Director of North Carolina Building Performance Association (NCBPA), a five-year-old not-for-profit association, is working on a solution: a toolkit of career resources for individuals interested in joining the high-performance building industry as a tradesperson. The resources will help guide students and others interested in the trades on the various career pathways in high-performance residential, commercial, and industrial buildings.
The Way Things Are vs. How They Should Be
Currently, high school and technical college students preparing for graduation who are interested in the building performance trades have limited tools to access job and career advancement information in the high-performance, green, or energy-efficient building space. There's no centralized source for information on entry-level careers, wage comparisons, and certifications that may be required for some positions. This lack of information is a hindrance to anyone interested in the building trades, which will employ more than 2 million additional workers in the coming years. That's where Miller feels NCBPA can help.
"A lot of people have been talking about workforce development for a long time, that's not new," Miller says. "We all want to help make a difference and find a solution, but what we're doing differently is that for the first time in our industry, we're actually building the resources our industry says are needed and have been needed for years, if not decades."
Miller envisions a career pathways resource that will help students identify a job designing, constructing, or maintaining a high-performance building, no matter the type.
"In some individual trades, such as insulation or architecture, the career path may be straight and vertical, like a ladder. In those cases, showing a student how to climb the ladder by obtaining education, field experience, and certifications is clear. But what if they haven't decided on just one trade or if they want broad experience. What then?"
This student would need a career lattice that combines multiple trades – architecture, construction, insulation, and product sales, for example, and shows the student the many options that are available to them and the credentialing and field work required to be successful. The lattice would combine classroom education, field experience, and other skills and chart a pathway or trajectory to various careers in building performance.
"Another major factor in this equation is the opportunity to educate students that they don't have to choose a single career path that involves crawling under, in, or on top of single-family homes, but we love the ones that enjoy that work," Miller noted. "Our industry approach to building performance puts the emphasis on working in high-performance buildings of many types – residential, commercial, and industrial. In my experience in speaking to students over the past five years, the fact is most don't really care what type of building they're working in. They know they want to build, contribute to sustainability, and make enough money to be happy. Right now, our industry's workforce resources are incredibly siloed and hard for students to find. We aim to solve that problem."
Developing a Career Pathways Resource
NCBPA and Miller have been piloting this high-performance building career approach over the past five years with great success with students that have chosen the proactive approach to finding a career opportunity. Students that have engaged with the association's staff, taken advantage of the free student membership, and posted their resume on the association's website have been successful in finding jobs and career opportunities at leading construction, research, and manufacturing firms. One of those students is currently featured in a YouTube video interview with Miller discussing his career path from a building science student to a building science professional.
Expanding on the success of the past five years, the association is currently working with its members and partners to develop career pathways resources, create four new apprenticeship programs for high-performance trades (new residential, existing residential, new commercial, and existing commercial), modernize and extend college and university curriculum, provide smaller companies with internship and co-op program support, and chart a course towards improved diversity, equity and inclusion within the industry. Despite clear industry needs across the country, none of these resources are currently available nationwide.
"We're working on this issue every single day on behalf of our members, their employees, and our future skilled workforce," Miller says. "When we're successful in the North Carolina market, we'll share our experience and information with companies, associations, nonprofits, local governments, and anyone else interested in supporting our industry's workforce – no matter where they are in the country."
Tackling Other Challenges
In addition to these workforce development resources, NCBPA is tackling other market issues including licensure needs, utility incentive programs, technical standards, and more through CEO roundtables and other events taking place this spring. NCBPA staff will be attending the upcoming RESNET and NAHB conferences to share the results of their work and seek out new partnerships to support it.
"The top item on my wish list," says Miller, "is to provide a local community college with the plans, materials, and funding needed to build a high-performance tiny home on wheels that our industry could use as a mobile training facility and career center. Imagine being that student that walks into an amazing looking tiny home and instantly sees their career – not just in pictures, but with a clear pathway and wealth of resources available to guide and support them."
That might sound like a tall order to deliver for a young organization, but Miller's proven to have the vision to pursue it. Last year, he was recognized by the NAHB as its 2017 Best in Green "Young Professional of the Year" award at the International Builders' Show.