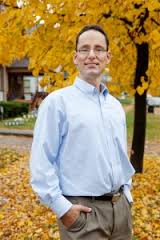 Transparency is a growing macro-trend across numerous markets. Increasingly, today's consumers, especially millennials, want to know exactly what goes into the clothes they wear, the food they eat and the homes they buy. For homes, one of the top things today's buyer wants to know about is energy use. Fortunately for buyers, energy use transparency is increasing, with information available through local utilities, real estate Multiple Listing Services (MLS) and through websites like EnerScore, which uses publicly available data on home size, type of energy use and other information to estimate home energy costs. This transparency of home energy use allows consumers to obtain energy use data before they buy or rent a home and compare homes based on performance, which is good for them, but is it good for builders? Ultimately, that will come down to how builders adapt to this trend.
Builders Can Make Information Available
As more consumers become aware of available tools to estimate their home energy use and costs, this will normalize this data and consumers will come to expect it. Builders may be able to use this to their advantage with homebuyers.
"Builders should be asking homeowners to share their utility bills and use this information as a marketing tool," said Ted Kidd (right) an energy auditor and building scientist with Energy Efficiency Specialists, LLC (Energy Smart Home Performance). Kidd and his business partner Nate Adams have nearly two decades of experience as insulation contractors, energy auditors and building science professionals— and they are energy efficiency enthusiasts. They know that the competitive business of home building demands that builders aim to meet consumers' demands — and that energy efficiency is at the top of that list for many homeowners.
"Having builders provide consumers with data on actual energy costs for similar sized model homes in a different development takes the mystery away for homeowners – they no longer have to guess what those costs will be," Kidd says. And while consumers can do the work themselves particularly for existing homes, Kidd says that builders should provide the information to them. "This is something that's fairly simple, but could provide the builder with a huge advantage, arming homebuyers with information to help them reach a purchase decision."
Energy Ratings, Energy Performance and Energy Transparency
Some may be wondering "what about HERS ratings?" The growing popularity of HERS ratings for new homes (over 206,000 homes were HERS rated in 2016) has helped to spur increased energy efficiency awareness, however, HERS scores are not based on energy performance, they are derived from a model. Actual energy use and billing data, of homes in operation, offer energy transparency. While HERS ratings have driven builder competition, there is reason to think energy transparency in the form of energy bill data will also be a driver. Kidd cited a 2015 study of the Chicago market which found that houses that published average home energy costs sold more quickly and at a higher price than those that didn't include this data. A similar study from Redfin found that homes with energy efficiency features sold for $33,894 more than homes without them, according to real estate website. Through programs like DOE's Home Energy Information Accelerator, MLS incorporation of energy bill data will soon increase rapidly.
"Builders could certainly use this information to demonstrate the value of purchasing their energy efficient homes and some are doing this effectively," said Kidd. Still, there are areas where improvement is needed. "Builders are interested in raising their game on energy efficiency, but the reality is that they often take advice on how to get the best performing home from people who know the least about building science, like HVAC contractors," Kidd said. This means that they're often not getting the air tightness targets that could make a home great on energy use. But the partners see a fix.
Tips to Better Performing Homes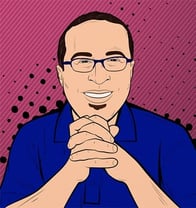 Adams (bottom right) believes that basic building science knowledge and testing can help builders step up their home energy performance metrics. "The best path to optimizing home energy performance is basic building science knowledge," Adams said. He cites a case study on his website for a client who built a new 4,800 square foot home last year. The client wanted to make the home as tight as possible. By educating the owners about the importance of proper framing, air sealing, blower door testing and energy use intensity, he helped the owners achieve an air leakage rate of 1.6 ACH 50.

"Bad home design and equipment selection will compromise the energy performance of a home. This is an avoidable issue that can be resolved with better training and a focus on basic building science," says Adams.

"I also recommend blower door testing. It may not be required by code in your area, but measuring the work of the contractors and testing it will help pinpoint problems when they can be resolved easily, versus having to make expensive retrofits to homes."

As buyers receive information on the energy performance of available homes, it will be incumbent upon builders to ensure they can deliver proof of performance.