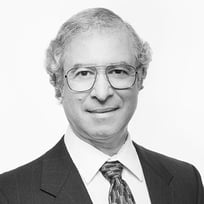 Energy efficiency is indisputably essential to addressing global climate change. At the forefront of organizations promoting strategies to tackle the climate crisis is the Natural Resources Defense Council (NRDC). Insulation Institute spoke with David Goldstein, Co-Director of Climate and Energy at NRDC, about how the building sector in America can more aggressively pursue a comprehensive energy efficiency initiative to address climate change. Goldstein is a heavy hitter in the energy efficiency arena, having worked since the 1970s on energy efficiency and energy policy (and also founded Residential Energy Services Network). Goldstein offers the following four-point blueprint for achieving an active decade of progress on climate goals.
Coalesce Industry Support
The building industry's stakeholders – residential and commercial builders, homeowners, non-governmental organizations, and the federal government – all have disparate objectives, but that doesn't mean they can't agree on environmental goals.
"Our analysis of what it takes to meet climate goals shows that we need to cut the energy consumption of buildings — both new and existing — dramatically over the next 10 years," Goldstein said. "Our goal is to work with partners to convey the urgency of this task and to create the political will to improve the emissions performance."
Goldstein says more people are becoming aware of the huge share of carbon emissions that come from buildings and the equipment inside them and are looking for ways to reduce that pollution and make buildings more resilient. "We know that people want to live and work in buildings that are healthy, safe, energy-efficient and comfortable – and they are making their voices heard and voting with their pocketbooks," he said. "Builders are taking that into account, but not to the extent needed to meet accepted international goals on climate; thus, NRDC is seeking to work with partners to help encourage consumers to ask their political leaders to implement new policies that will cut emissions by half over this decade."
Conduct Large-Scale Retrofit Programs
Even as more Americans become aware of the importance of energy efficiency, particularly in new construction, energy efficiency in existing buildings must become a priority.
The median home in the U.S. is 37 years old[1], and a home built more than three decades ago will waste a massive amount of energy without the necessary retrofit work.
"Our analysis of a few years ago showed that retrofits were a more critical policy need than most analysts previously believed, so we are putting more emphasis on socializing the need for large-scale retrofit programs as well as for a complementary infrastructure on rating, labeling, financing, and quality assurance."
Move Faster and Louder on Energy Efficiency
Goldstein called on the energy efficiency community, including the insulation industry, to move 'faster and louder' in its work to promote efficiency to address climate changes.
"Our new president and CEO Gina McCarthy says, we need to make 2020 the year of 'no regrets' and jump-start a decade of breakthrough climate action to give our children the future they deserve," Goldstein notes. "The use of the word 'breakthrough' is important here: we need to retrofit almost 100 times as many homes in the next decade as we did in the last one. She believes that we can succeed if we work together and embrace already available solutions — like energy efficiency — and do no less than demand that governments, businesses, organizations, and individuals invest in a carbon-free future as if our lives depended on it."
Remove the Politics
Too often, climate change is politicized, serving as a detriment to the urgent need to act. Goldstein is beginning to see a shift in this trend.
"More and more, polling shows that Americans across the political spectrum are concerned about climate change. Polling also shows they favor energy efficiency, which is a valuable tool to fight the climate crisis," he said. "Americans also favor environmental safeguards. This would seem to suggest that some of the rhetoric being used doesn't reflect the sentiments of everyday Americans."
Despite the shift, that doesn't mean there aren't obstacles to progress.
"One of our challenges is that these issues, while they are important to an increasingly overwhelming majority of voters, have not risen to the top of the electorate's priority list," Goldstein said. "We need to work with partners to communicate the importance of environmental issues to health, safety, and environment, but also job creation and economic development."
Doing so may well mean that this is the decade that America fully engages in broad-scale climate action driven by efficiency.
[1] https://www.marketwatch.com/story/heres-why-americas-houses-are-getting-older-2018-08-14